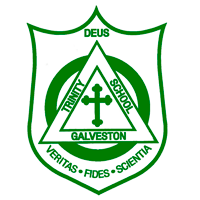 January 28, 2019
Dear Trinity Families and Friends,
This past Thursday, our PTO hosted the second workshop on Social Emotional Learning featuring our very own Dr. Beth Auslander. The discussion reminded me of a book I read by Paul Tough titled How Children Succeed: Grit, Curiosity and the Hidden Power of Character. Paul Tough argues that the qualities that matter most for children's success have more to do with E.Q. (emotional Quotient and less to do with I.Q. Intelligent Quotient). Character traits like perseverance, curiosity, conscientiousness, optimism, and self-control trump over intelligence.
I had the opportunity to hear Paul Tough speak in 2016, and he shared, "There are some kids growing up with way too much adversity in their lives and what they need more than anything is protection from that adversity. On the other end, kids who grow up in affluence, who just don't have enough adversity in their lives have difficulty coping later on in life."  I think that is a hard message for parents to hear. In trying to protect them from adversity, we can sometimes do more harm than good.  Both Auslander and Tough share how important it is for children to learn how to fail.
We can help build a child's character by letting them fail. We call this, "Grit." I remember learning to ride a bicycle and failing. The thrill of finally getting it was a feeling like no other.  The feeling of accomplishment surpassed the scraped knees and the comfort of playing it safe. I became determined to succeed; I know this experience was one that helped build my character. The fondest memory of all was my dad "letting go" of the bike and trusting that it would be okay. The unspoken message of love and trust is paramount in a child's emotional development.
Parents can get very wrapped up in the day-to-day successes and failures of their kids. Parents sometimes take failures too seriously as sort of a wound to their own self-esteem and their own sense of identity, and this can be damaging to children. I think one of the greatest messages we can give to our children is, "It is okay to fail." The underlining message last Thursday was that we as parents and educators must continue to have high standards and challenge our children always to try their best; while helping them to understand that learning and growing from mistakes is an important part of the process.
With warm regards,
Mark J. Ravelli
Mark Ravelli / Head of School
Trinity Episcopal School
720 Tremont Street Galveston, TX 77550
409.765.9391 https://tesgalv.org