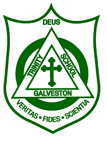 Dear Families and Friends of Trinity,
Trinity Episcopal School is known for its academic excellence and in that breath, "To learn to read is to light a fire; every syllable that is spelled out is a spark."- Victor Hugo.
Our focus is to build a community of readers and next Tuesday, October 23rd is our Literacy Evening. That evening is for parents and students to navigate through the school visiting workshops on Literacy and modeling how important reading is. Your attendance will send a powerful message to your young ones.  Along with visiting our Book Fair some of the discussions and workshops will center around our Reading Curriculum. Sessions will cater to lower school and middle curriculum, along with read-aloud sessions with some of our canine friends that frequent Trinity.
Decoding and fluency remain the most important skills for your emerging reader. Decoding is the ability to become more adept at using patterns to decode words and deciphering the separate sounds in words. Fluency is, quite simply, the ability to read quickly and accurately, something that many second graders begin to do by the end of the school year. In the decoding department, second graders should be able to easily distinguish between the short and long vowels when reading common one-syllable words. A solid grounding in phonics and vocabulary happen daily, but teachers also include many higher order reading skills such as compare and contrast, predicting, making inferences and drawing conclusions. Author's purpose, poetry, various genres, spelling, and grammar are also important aspects of our English Language Arts Reading Block. As a parent, it is vital to promote reading and learning as a worthwhile activity.
The Book Fair will be on campus during school hours all next week (October 22-26) and open from 5:00 to 7:30 next Tuesday evening (October 23) where you will have an opportunity to purchase books that expand your child's interests. Remember, reading builds character through themes and plots. I always keep a book on hand for those down times.
There is no substitute for books in the life of a child- May Ellen Chase
Warmly,
Mark Ravelli / Head of School
Trinity Episcopal School
720 Tremont Street Galveston, TX 77550
409.765.9391 https://tesgalv.org