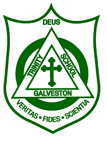 March 25, 2019 
Dear Families and Friends of Trinity,
Down-home  /ˈˌdoun ˈˌhōm/ adjective: down-home; adjective: downhome connected with an unpretentious way of life, especially that of rural peoples or areas. "some good down-home cooking and wholesome fun."
Have you ever wondered why music festivals and outdoor events are so popular? Why is it that when Woodstock began, an estimated 50,000 people attended, and as the days sang on, up to 400,000 flocked through the gates?  There is a real grass roots feeling about being outdoors, listening to good music, and eating finger-licking-good food. It's DOWN-HOME. It is unpretentious. It's unplugged. It's euphoric, so much so, that people want to share it with friends and family. They want others to feel the connection that comes with that festival vibe……It's COMMUNITY. 
At Trinity, we have a strong sense of community. Our parents, teachers, and students are PARTICIPATORS. They come out in droves to support each other and foster that sense of belonging. We have felt that at the Back-to-school Evening, the Beginning School Thanksgiving Feast, Lessons and Carols, Grandparents' and Special Friends' Day and this past weekend at our PTO Campus Work Day, (Thank you, Randy Garcia).
Our next friend-raiser will be Friday, April 12th at Tin Cup's Caddyshack. Join us for an evening of Barbeque and Bluegrass. Come, jump in, and be a part of our family.  Unplug, put a flower crown in your hair, tap your feet to a banjo, and eat down-home food. There will be a golf cart raffle, games, and opportunities to win fantastic experiences. 
Let the sunset hit your face, the music fills your ears, and the food and drinks satisfy your soul. We look forward to seeing you there. Below are the links to participate.
Sponsorships & Ticket Purchasing: http://bit.ly/2019TES-spring-event
Raffle Tickets: http://bit.ly/2019TESraffle
Mark Ravelli / Head of School
Trinity Episcopal School
720 Tremont Street Galveston, TX 77550
409.765.9391 https://tesgalv.org